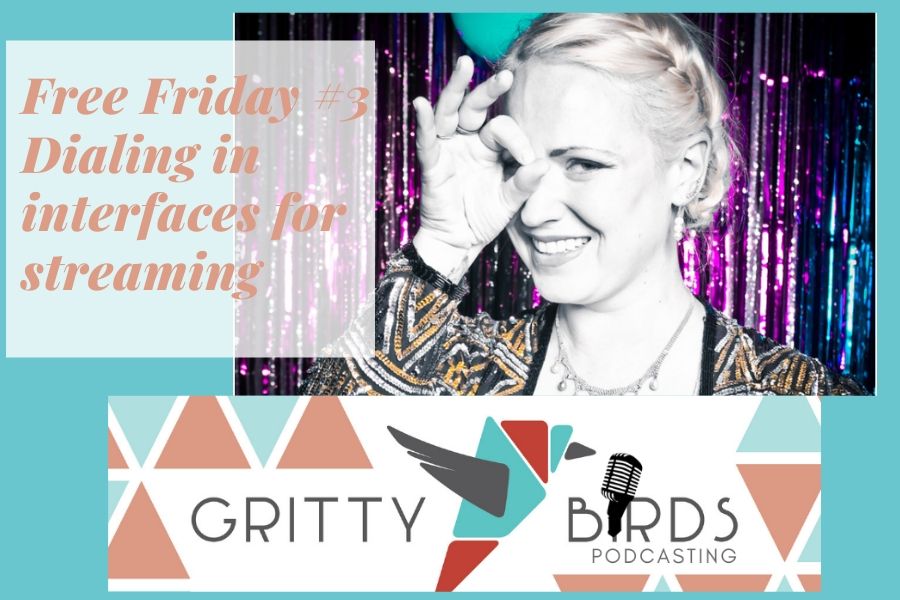 Live streaming can get you path to new audiences and dialing in your audio is key to helping you keep your audio quality high.
It's KEY to not only think about microphones, but just as importantly to consider the hardware that you use to record into your computer.
So I thought it might be super helpful to show you how you can connect to the internet with a multitude of devices that I happen to have in my studio, from the Scarlett 2i2 to the Zoom H4N to a simple pair of Apple Earbuds, which I used to record in this ep!
As computers can be finicky I also take you through some workflows and important tips to consider before and after you record.
This video was recorded on Streamyard!
Watch the Live Streaming with Interfaces Video!
In this episode:
Using Apple earbuds 2:15
Using a mixer including basics of gain(shown is the Allen & Heath Zed 10FX) 3:49
Setting up your interface in your Apple Computer settings 5:22
Testing your set up 6:17
Using a Zoom recorder 8:16
Recording with Interfaces(Shown is the Focusrite Scarlett 2i2) 9:41
Recording with the Babyface Pro including chaining with a mixer for more inputs 13:58
Using a phone with USB mics (pictured is MV88 +) 18:17
Considerations when streaming as a musician 19:41
Q and A 24:30
Want to see more videos?
Click here to watch the Live Streaming Basics workshop!