Have you ever wanted to put on an amazing online event?
Online events are a solid way to grow your base and connect with new podcasters around the world.
Joe Pardo has been putting on events since he was in middle school. A tech lover, it was no surprise that this naturally gravitated to the world of online media.
In 2020, he's produced nearly bimonthly podcasting conferences on topics from social media to launching your show to marketing.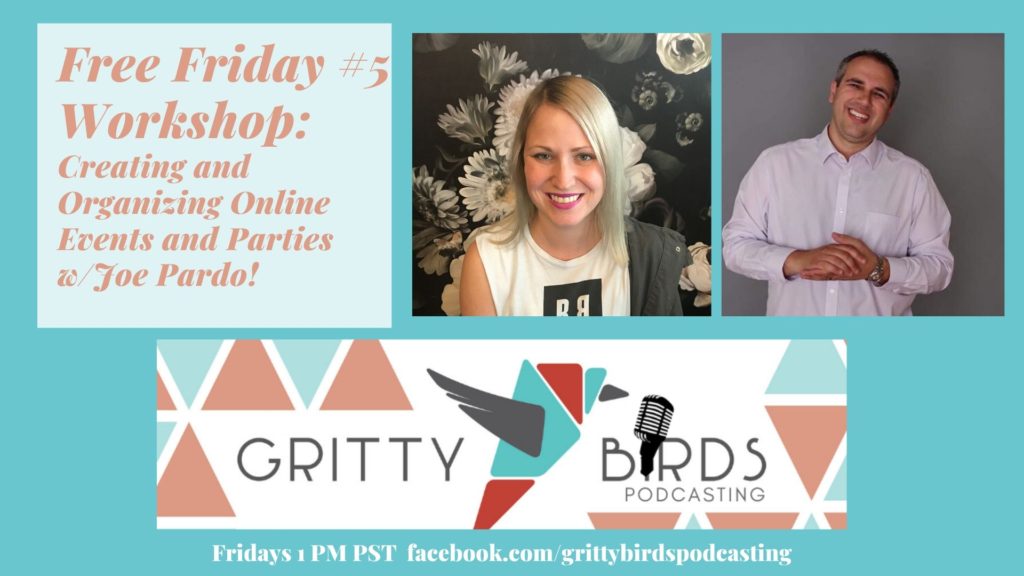 How did he create online events for the Independent Podcasts Group
Over the last few weeks we have seen online concerts, online conferences, online meetings. Everything you can possibly consider for setting up online, we went there.
And for Joe, he went to his community, the indiepodcon community to build them out.
Joe is the host of many shows and also the founder of Indiepodcon. The quickly growing podcast conference and online community has hosted multiple online conferences on various pod related topics over the last months.
So, I knew he would be a fantastic person to chat with.
Joe tells us he uses different programs in different ways, including OBS and Streamyard. He also tells us his history of streaming and creating events and why in person events are still key to networking.
In this episode:
Online events Mini workshop
Things to consider before starting your event 2:17
Setting goals for your event 2:55
Optimizing stream and streaming apps to use and that integrate: 3:36
Zoom settings 5:19 for set up and for screen sharing
Other consideratoins 8:02
Pre Recording Check 9:48
Creating your event 10:16
Interview with Joe Pardo
Early streaming experiences with Streamyard and OBS 13:23
How Joe got into creating events 18:18
The growth of the Indiepodcon Community after a name change while moving to streaming events 24:26
Organizing a weekend long series 27:53
Working with his team on keeping workshops on schedule 34:16
Why in person conferences are still key to networking 49:33
Mitigating issues that come up and ensuring communication with speakers 56:22
Want to see more great contact?
Check out our article and workshop on helping nail your media launches so YOU can get on more shows and speak at more conferences!