As you may have seen on social media or on our mailing list, Gritty Birds has just launched it's FIRST KICKSTARTER!
With only a couple days in, we're edging in on $500 and would LOVE YOUR SUPPORT to help us get to $1000 by the end of the weekend.
Here's a little run down of some of the highlights over the last few days!
2)At $500 I'll be releasing several photos from our 2 year anniversary recording with Blossom(pictured), Skull Diver and Coco Columbia taken by photographer Jason Quigley.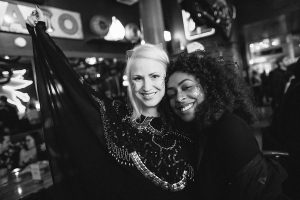 3) Love the music from the video?
Listen to this playlist! Featuring Natasha Kmeto, Bitch'n, Ages and Ages, Gold Casio(Featuring Coco Columbia) and 10 String Symphony.
4) Rewards!
We have dozens of rewards and I'll be featuring some of them every couple days. Here are two of my favorites right now!
$50:A night out at Barrio/Portland Mercado Food Carts or Double Dragon with tickets for our next live taping.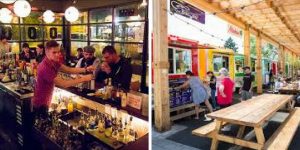 $250: An analog photo shoot with Ingrid Renan valued at $750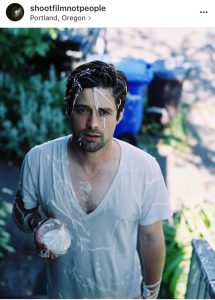 Stay tuned for more featured packages and news!
Hate the formatting? Me too! Guess what, a new website would fix it!