Moving forward from life as a Music Manager
http://www.soundcloud.com/grittybirds/ingrid-renan
Shortly after having her now 11 year old daughter, music manager Ingrid Renan was itching to get back into the music scene, coming on as the production manager for Kill Rock Stars and eventually a day manager for the label.
Nearly a decade later, after leaving KRS, she has forged a lasting legacy in the Portland scene as a manager for some of the most recognizable artists out of Portland including Starfucker, Typhoon, Blitzen Trapper, And And And and Y La Bamba.
After taking a nearly year long break from managing, Ingrid has come back into the forefront as the manager for the newly revived Y La Bamba and Kill Rock Stars Red Bull Sound Select Curator.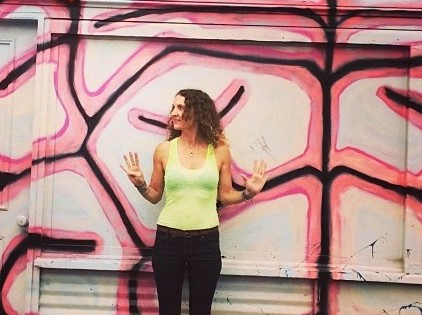 Ingrid came in and chatted with us about management, photography, music and why she thinks there should be equal objectification between the sexes.
Recorded, Mixed and Produced by Jeni Wren Stottrup at Open Roads Studios at the Independent Print Resource Center
Featured song: "Crystallize" by Coco Columbia
Special thanks to Vortex Music Magazine